Well Data can be viewed in a wide variety of ways. The data is stored in a spreadsheet and can be displayed as-required. In addition the system has several standard graphical displays, three displays are shown here.
Analysis of the data is key. Interpretation of the charts and capturing User comments is a main output and central benefit of the AWSOM(TM) system.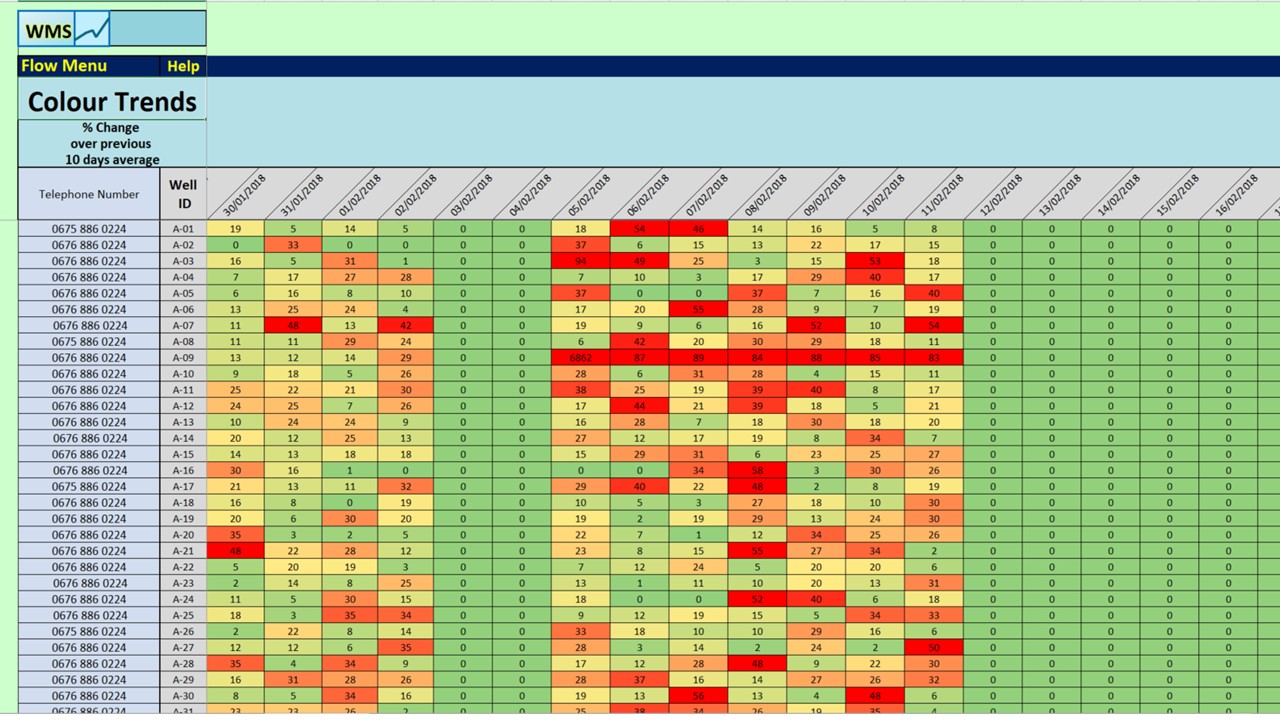 A 'helicopter' view of Well Data is achieved through the Colour Trend chart. Here each well is shown with its Day's output compared to its previous 7-Day average. Any Well falling outside set parameters are coloured accordingly.
This traffic-light approach has proved very easy to use. It should be noted that no User input is required on this page as all data is taken automatically from the input text sheet.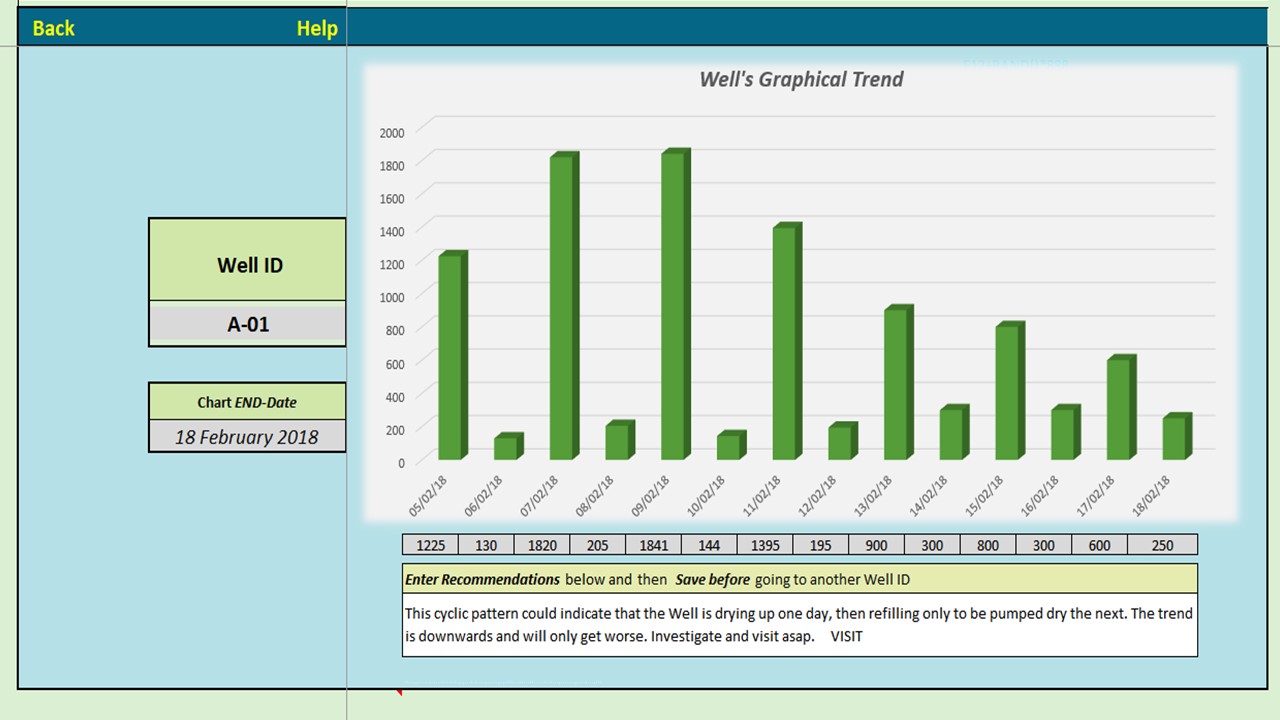 This Well is predicted to fail and stop working next week. The cyclic pattern could indicate that the Well is drying-up one day then refilling the next only to be pumped dry the next. The trend is downwards and will only get worse. The data points to an urgent investigation and visit asap..
On this screen we can see the individual Wells and their locations, but we can also play a 'data-movie' frame-by-frame, or more accurately Day-by-Day, of the data on those Wells over the past few months.
When, in the live system, we use the scroll bar at the bottom of the map, we see the Date change and also the colours of each of the Wells.
This 'data-movie' enable us to see trends sweeping across or down the country. This trend would be very difficult to identify using other means.
Many more screens are available and can be provided upon request. (An AWSOM(TM) training system with a limited data-set is available free upon request)